FARM-TO-TABLE Where to Find Us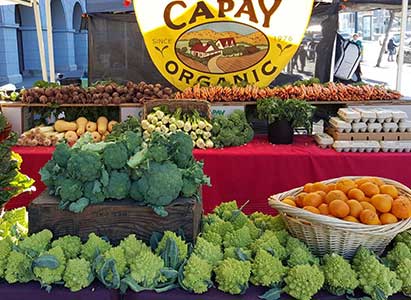 Farmers Markets
In 1976, we sought to find a market for our hard-earned harvests by co-founding the now well-known Davis Farmers Market. This connection of farmers and community truly marked the early stages of the organic foods movement. Small organic farms like ours had a platform to not only sell the fruits of their labor, but also introduce the concept of "organic" produce, one delicious bite at a time. Today, over 45 years later, we are proud to continue to participate in the Davis Farmers Market.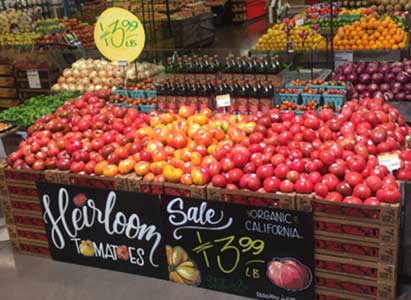 Grocery Stores
Our knowledgeable sales team is dedicated to working with retailers to provide the season's best product directly from our farm. Our sales team takes pride in offering superb service and looks forward to catering a fresh produce program that exceeds the expectations of retail establishments throughout the nation.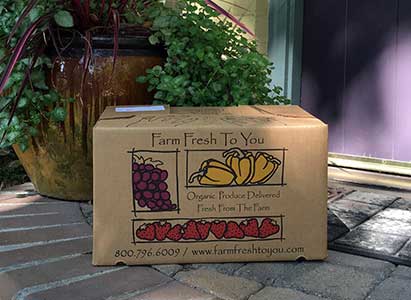 At Your Door - Our CSA Farm Box
In 1992, our mother started Farm Fresh To You, our Community Supported Agriculture (CSA) Farm Box program. Realizing that support for organic agriculture would only grow if this "specialty" produce was more readily available, she expanded the traditional CSA model and added the innovation and convenience of home delivery. Our organic produce delivery service started with a handful of customers and boxes being delivered in our grandparent's Buick.
Today, we continue to offer our Traditional CSA box which contains produce from our farm and neighboring farms, along with five additional box types in various sizes.
Find more info on our home and office delivery service here »